Set of 4 Small Scented Candles
120ml candles | approx. 36 hours burn each
|
Disable stock for this product
1

We are currently out of stock of this item, please check back soon.

In Stock
Stock
0.00
Description
Our natural wax scented candles are available in seven different scents; Amber & Tonka Bean, Black Oud, Black Pomegranate, Moroccan Rose, Tahitian Vanilla & Chilli Pepper, Wild Cranberry and Wild Fig & Grape. We can't pick a favourite, they are all so lovely in their own way.
 
Small Candles
ø 2 3/8"   h 2 5/8"   |   4 fl oz, one wick, approx. 36 hours burn time
Medium Candles
ø 2 5/8"   h 3 1/4"   |   6 fl oz, one wick, approx. 50 hours burn time
Large Candles
ø 4 1/4"   h 3 1/2"   |   17 fl oz, three wicks, approx. 70 hours burn time
Delivery
This item is subject to the following delivery charges:
USA Standard*
$40
(per order)
Canada Standard*
$55
(per order)
We aim to dispatch stocked items within 2 working days but may take longer during busy periods.
Items that are made to order have lead times and will be dispatched as soon as they are ready.
Orders will be dispatched when all items are ready. If you wish to receive your items as soon as possible, please consider placing them as separate orders.
If you need to amend your order after you've placed it, please contact us at websales@devolkitchens.co.uk as quickly as possible as we are unable to make any changes to orders that have already been processed in our workshop.

*Sales tax (if applicable) is calculated in the checkout.
For more on our delivery and returns policies, please click here.
Please visit our UK website if you wish to place an order from outside of the USA and Canada.
Returns
Most of our accessories are eligible for return within 28 days. However, bespoke items, candles and product samples are not eligible for returns (we also cannot accept returns for any taps that have been plumbed in).
If products are returned to us in the condition in which they were sent we will issue a full refund for the cost of the item, excluding any delivery fees and a 10% restocking fee.
A printed order summary and returns slip should be included with each shipment you receive. Please complete the form and return any items to the UK address provided on the integrated label (please note this is not a pre-paid postage label). You will receive email confirmation once your return has been processed and accepted at our UK workshop. Any refunds should appear within your account within 10 working days.
We're not able to cover any return postage costs, or any loss or breakages that occur during the return process. We therefore recommend that returns are made using the original packaging with a tracked, insured and signed for service.
If any of your items arrive damaged or faulty, or you're unhappy in any way, please contact us directly at returns@devolkitchens.co.uk within 7 days of receiving your items and our team will be happy to help.
Scented Candles
Natural wax candles available in three sizes and seven scents.

Need any help? Please email:
usa.enquiries@devolkitchens.com
New York 212 210 6269
UK Showrooms
Cotes Mill +44 (0)1509 261000
St. John's Square +44 (0)20 3879 7900
Tysoe Street +44 (0)20 3837 5900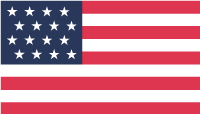 US & North America
Change to UK & Rest of World
© 2023 deVOL Kitchens.
28 Bond Street,
New York, NY, 10012.