The Creedy Stool
We are currently out of stock of this item, please check back soon.
0
Description
Discreet, delicate and durable, this delightful walnut topped stool can even be used as a little side table. Light and easy to move around we think it will become an instant favourite.
The Creedy Stool features a thin frame made from solid steel with a dark satin finish. We've chosen walnut for the seat top; walnut is a really beautiful and strong hardwood which is known for its naturally rich chocolate brown colour. The top is available with a natural oiled finished or with a dark stain. It also features a 1 5/8" hole in the centre; this is a great visual feature and makes the stool really easy to move around your home.
Specification
Dimensions
| | |
| --- | --- |
| Overall width | 15 1/8" |
| Overall height | 25" |
| Overall depth | 14 7/8" |
| | |
| --- | --- |
| Seat diameter | 12 1/4" |
| Seat thickness | 1" |
| Hole diameter | 1 5/8" |
Materials & Finish
| | |
| --- | --- |
| Seat | Walnut, oiled or stained |
| Frame | Solid mild steel, dark satin powder coated |
| Feet | Hard black plastic |
Care & Maintenance
This stool should only be cleaned with a damp lint free cloth. Harsh cleaners and abrasive pads may damage the surface and remove the finish.
Small scratches to the wood will settle in naturally over time, more extensive damage to the wood may require sanding and re-oiling. Please email customerservices@devolkitchens.co.uk for advice before attempting any repairs.
Sustainability
All of our furniture is made using responsibly sourced natural timbers.
This stool's packaging is fully recyclable.
Please recycle your packaging in accordance with local regulations.
Delivery
This item is subject to the following delivery charges:
USA Large*
$60
(per item)
Canada Large
$100 
(per item)
We aim to dispatch stocked items within 2 working days but may take longer during busy periods.
Items that are made to order have lead times and will be dispatched as soon as they are ready.
Orders will be dispatched when all items are ready. If you wish to receive your items as soon as possible, please consider placing them as separate orders.
 
*State tax is calculated in the checkout.
For more on our delivery and returns policies, please click here.
Please visit our UK website if you wish to place an order from outside of the USA and Canada.
Returns
Most of our accessories are eligible for return within 28 days. However, bespoke items, candles and product samples are not eligible for returns (we also cannot accept returns for any taps that have been plumbed in).
If products are returned to us in the condition in which they were sent we will issue a full refund for the cost of the item, excluding any delivery fees and a 10% restocking fee.
A printed order summary and returns slip should be included with each shipment you receive. Please complete the form and return any items to the UK address provided on the integrated label (please note this is not a pre-paid postage label). You will receive email confirmation once your return has been processed and accepted at our UK workshop. Any refunds should appear within your account within 10 working days.
We're not able to cover any return postage costs, or any loss or breakages that occur during the return process. We therefore recommend that returns are made using the original packaging with a tracked, insured and signed for service.
If any of your items arrive damaged or faulty, or you're unhappy in any way, please contact us directly at returns@devolkitchens.co.uk within 7 days of receiving your items and our team will be happy to help.
a quirky three-legged stool, by deVOL
Ben Creed is deVOL's head of product development and one of our longest serving employees. He's an absolute master of his craft and seems to have a solution to every design problem thrown at him. He wanted to create a new stool which was minimal in all regards – it's use of shape, use of materials, construction methods and cost. But most importantly, he imagined a stool that didn't sacrifice style or character in order to achieve this. He started with really basic shapes; straight lines, intersecting triangles and circles – a stool only really needs three legs so he dropped the fourth. A thin steel frame was ideal for creating these nice simple lines and it could provide great structural rigidity whilst a turned wooden top was easy and affordable to machine. It's in the detail of the texture and finish that the Creedy Stool establishes tone and character. The beautiful expressive pattern of the walnut top contrasts so well with the minimal forms, particularly with the luxurious dark chocolate stain. The way the soft satin sheen picks out the grain is really satisfying. For the frame, Ben chose a clear powder coat with a dark tint. This gives a consistent satin finish in keeping with the top but it also allows the natural texture and colour of the metal to show through.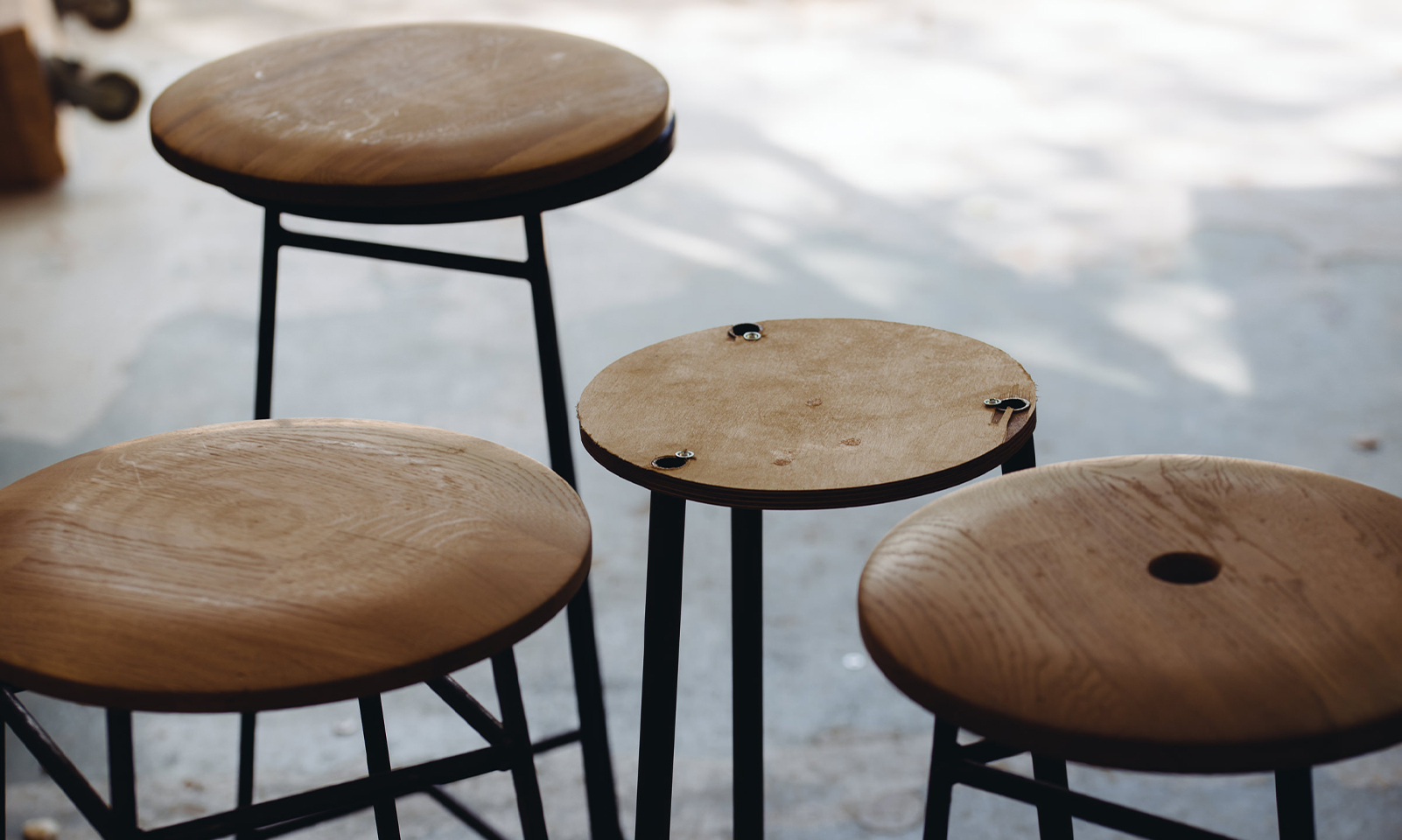 At first, Ben wasn't sure about the cut-out hole in the stool top. It felt slightly at odds with his quest for minimal design; it's not a particularly fussy detail but at first glance it could seem a bit unnecessary to some people. Once you understand that it serves the very simple purpose of making the stool more manoeuvrable it falls straight back into the category of minimal approach to design problem solving. The response to the Creedy Stool has been so positive already. Naturally, we love Ben's design but we didn't know if our customers would take to it since the look is quite different to our previous wooden stool designs. Luckily, our customers are totally switched on to new ideas and they seem to have really embraced the stool with open arms - "you guys have done it again!" More and more we see people being drawn to simple, understated pieces of furniture; stools that creep back into the corner rather than jumping out into the middle of the room. The dark tones, thin frame and minimal contours of the Creedy Stool have allowed it to nestle perfectly into this category, whilst still retaining a surprising amount of edge and charm.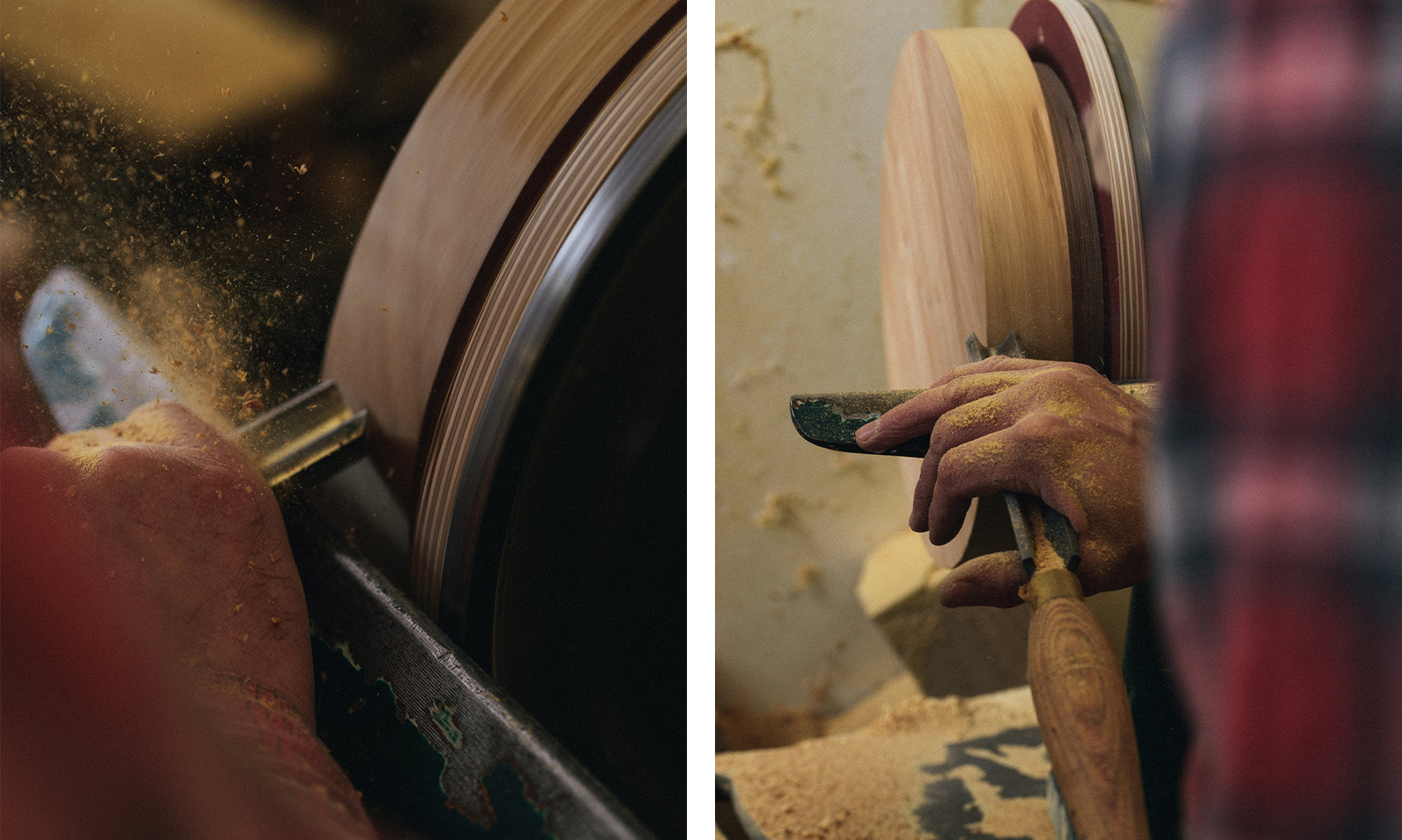 Stools & Chairs
A collection of simple stools & chairs, all designed and made by us.

Need any help? Please email:
usa.enquiries@devolkitchens.com
New York 212 210 6269
UK Showrooms
Cotes Mill +44 (0)1509 261000
St. John's Square +44 (0)20 3879 7900
Tysoe Street +44 (0)20 3837 5900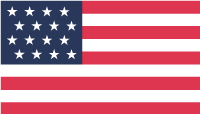 US & North America
Change to UK & Rest of World
© 2023 deVOL Kitchens.
28 Bond Street,
New York, NY, 10012.